BROADCAST - PRINT - DIGITAL
Milk-Bone is for dog people, so in finding a new way for the brand to speak to their customers, let's speak their language. Ted is the lovabely goofy dog person, and Rudy is his even more lovable buddy. The two spokesmen, with their classic buddy comedy repartee, are able to speak to everything from slobber to product attributes in an authentic, genuine and hilarious way.
The campaign's foothold is in broacast, but does extend from print, digital, to social.
Product
:
Milk-Bone Brushing Chews
Gallery
Product
:
Milk-Bone Good Morning Daily Vitamin Treat
Pancakes!
Product
:
Milk-Bone Biscuits
Milk & Cookies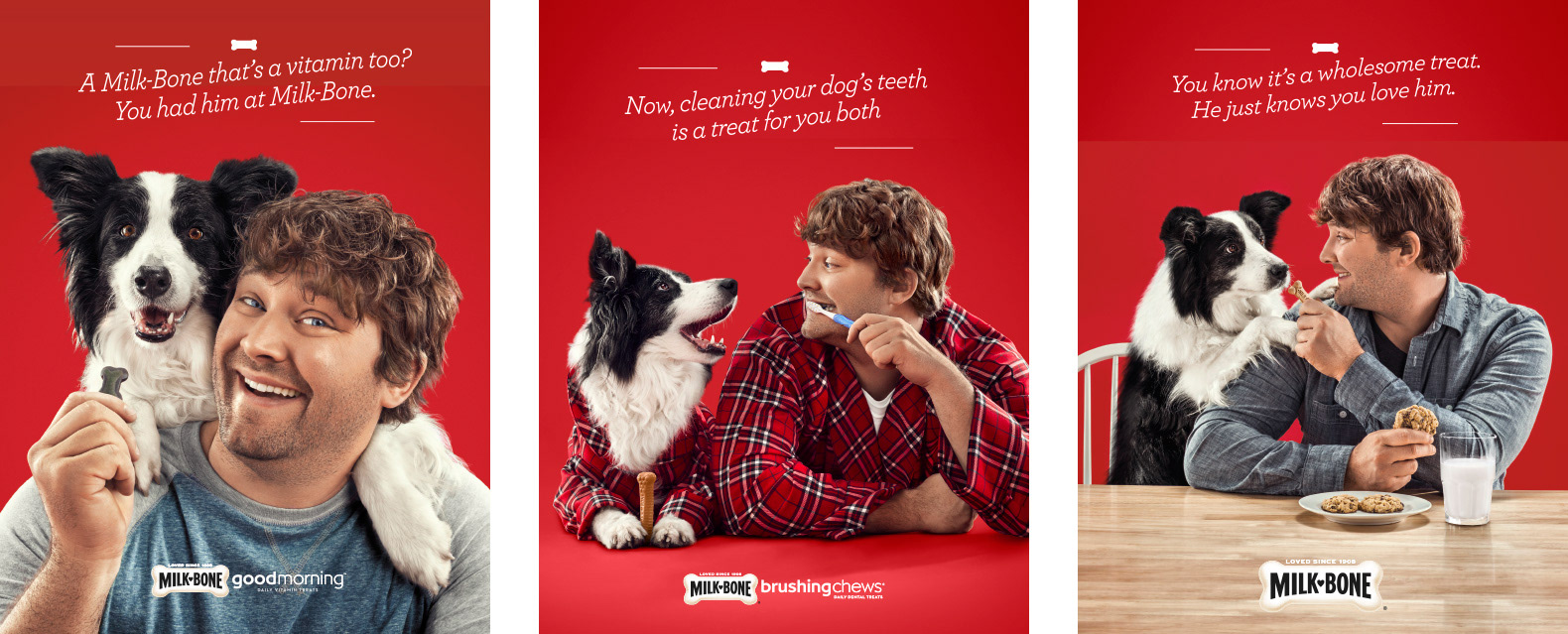 Creative Director: Craig Miller
Copywriter: Erin Arbaugh