Talking Fun Nuggets Campaign
Tyson Fun Nuggets: The fun way to a clean plate.
Tyson Fun Nuggets: Talking Dinos
PREROLL - PRINT - SOCIAL - DIGITAL
Who says the kids are the only ones who get to enjoy the Fun Nuggets? The Talking Dinos campaign creates humorous instances between two ill-fated nuggets, creating a brand of humor that Mom can laugh at, as a grown up, while her kids still get a kick out of it too. And best of all, still encourages those clean plates which mom is always aiming for and can count on with Fun Nuggets!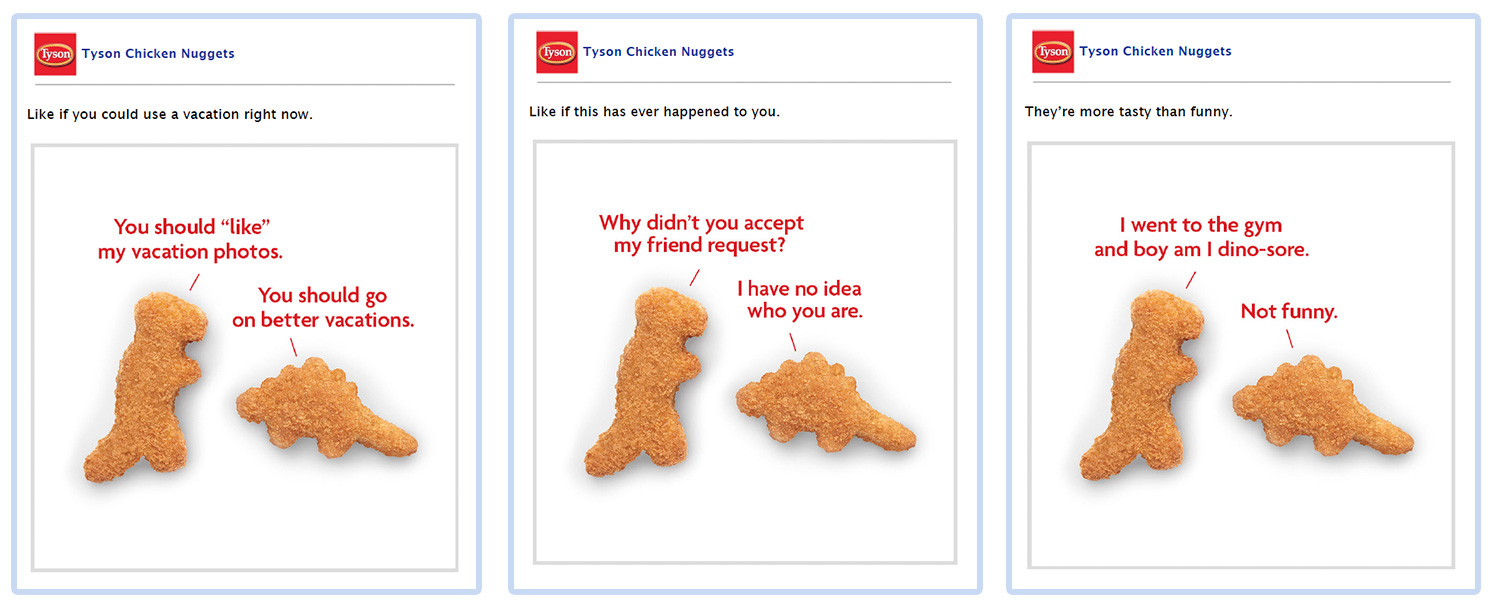 Creative Director: Jack Miller
Copywriter: Jason Zhiem